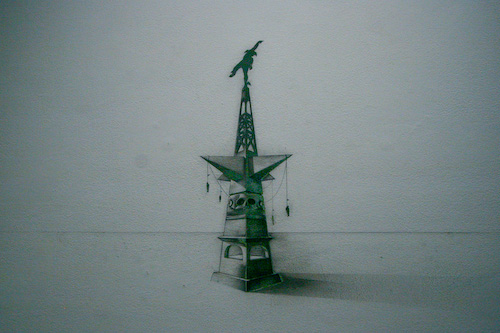 New Glexis Novoa wall drawing at Castillo. Bodies left hanging from the architecturally ambiguous tower!
In the project room, Pepe Mar's installation.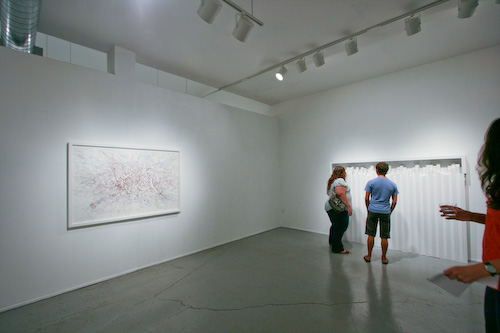 Felice Grodin's show at Diana Lowenstein, a must-see.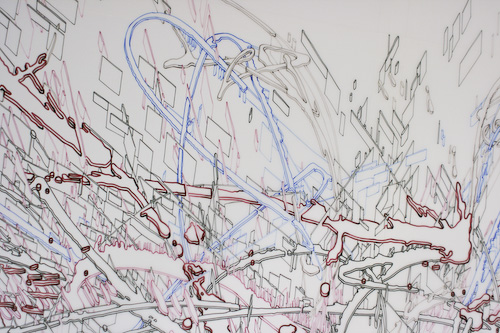 Detail.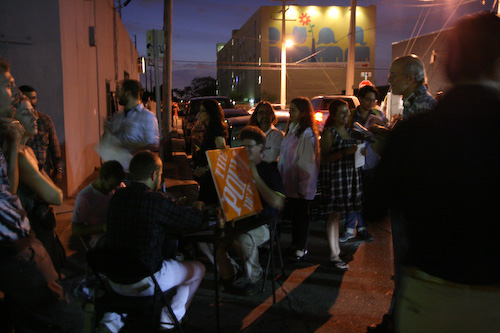 Custom poetry composed while you wait! Seriously, the energy is a little weird around Wnywood. I guess part of it is the impending approach of Summer, but there's more. The Prevailing Economic Climate is making sales of actual art increasingly unlikely. There's the move of Twenty Twenty Projects to Hialeah(!) and the move of Locust Projects to the Design District (a location "secret and for the most part inaccessible to those not closely associated with the residents"). It's hard to not believe that the PEC is not behind both relocations.
Peter LaBier's gremlin painting at Gallery Diet!!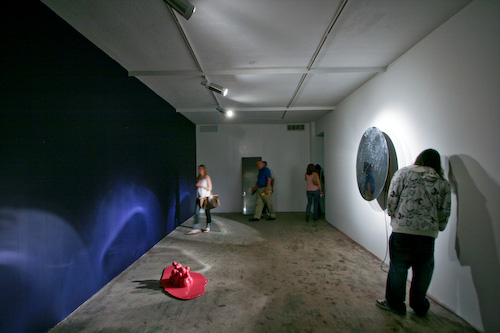 Sinisa Kukec's installation in a new space across from the street from Kevin Bruk. (The space is a nice collection of staggered rooms which evokes the Margulies, and I'm looking forward to future shows there. Provided by Goldman Properties, it is one of the positive consequences of the PEC.)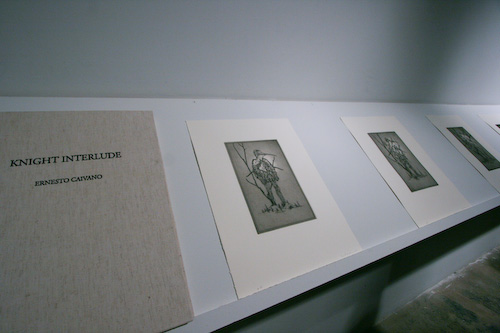 At Dorsch, Ernesto Caivano's spectacular dissolving knight series of etchings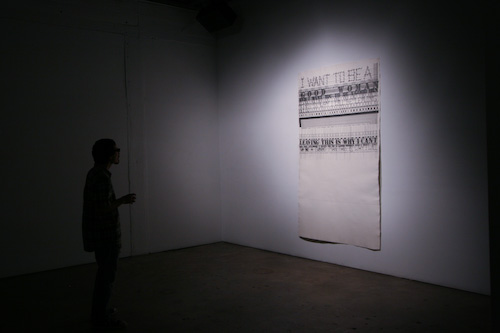 Alyssa Phoebus' Good Woman, which I believe is not a graphical presentation of Cat Power lyrics (but am prepared to accept evidence to the contrary. Seriously though, you should see this show too, if at least for the Patricia Smith pieces, which were beautiful but hard to photograph).