I was saving this one. OK, going 80 miles on a bike every day means you get to eat a lot of food. In a weird way, my trip (first two slide shows here and here) ended up consisted of biking, sleeping, and eating. There was plenty of shitty fast food, and an inordinate amount of convenience-store junk food (often a good source of easily-digestible carbs, so actually healthy in this context), but at least once a day something semi-miraculous landed in front of me, and as much as anything, the food made the trip worth it. I took photos of most of these restaurants, but in the end I decided to leave the slideshow be just of food. Here's one that I couldn't resist sharing, though. Click it to see the food: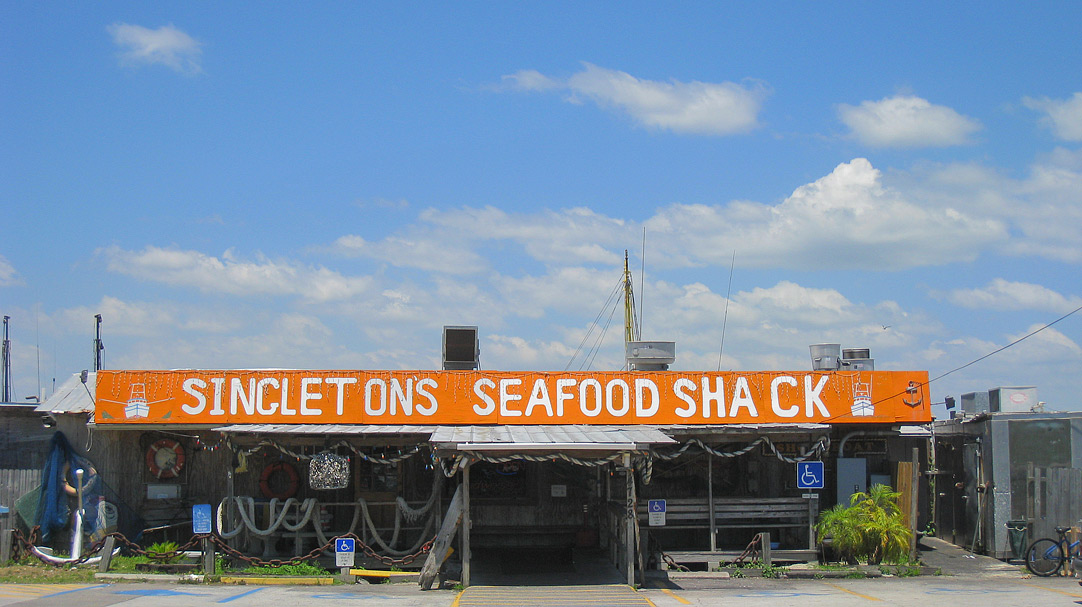 By the way, Singleton's is actually more legit then it looks in this photo. There's a fishing boat moored out back, and inside it reeks of fish in a slightly unpleasant way. You get acclimated, but I'm just saying. Sometimes the first-off-the-boat touristy place is actually the real deal.
Posted: Tuesday June 24, 2008 by Alesh Houdek · · Comment feed for this post: RSS, atom
Comment
Commenting is closed for this article.
Great moments in post-modernism, pt. 1 (More Money, More Problems) »