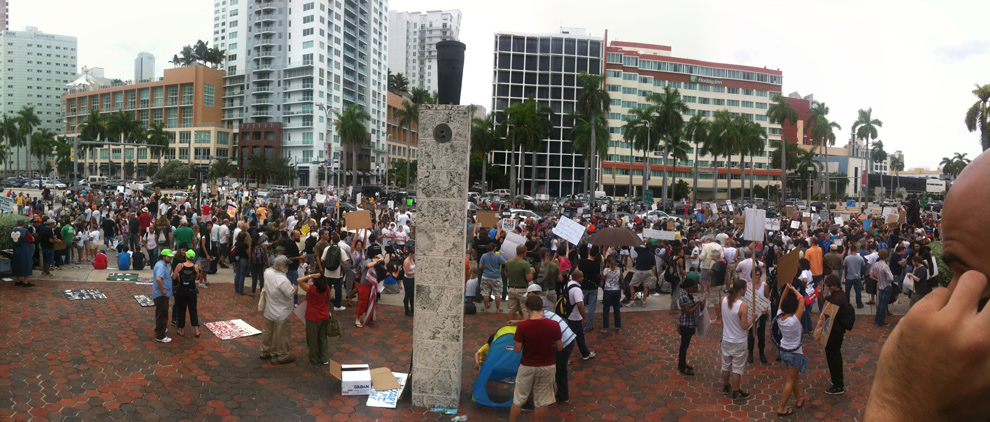 I'd say the Herald Story got it wrong: There were at least 2,500 people at Saturday's Occupy Miami protest.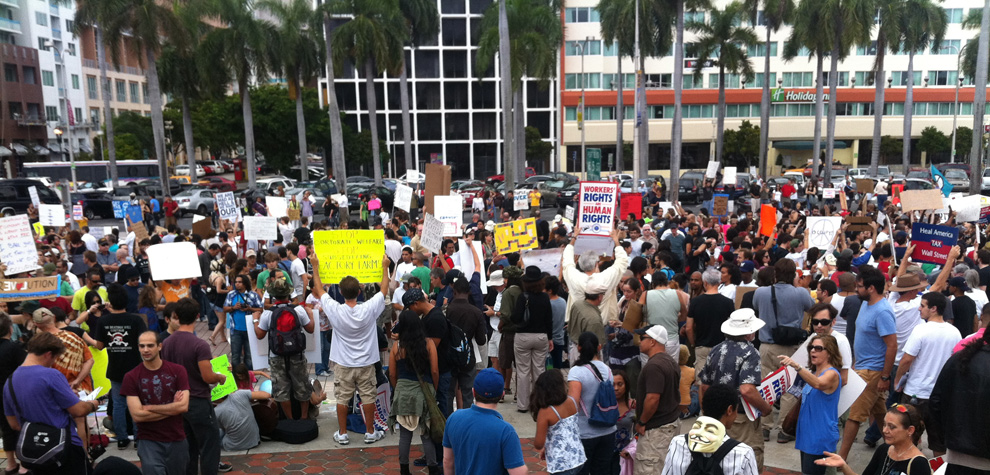 Things started at 1:30 pm at the Friendship Torch in front of Bayside.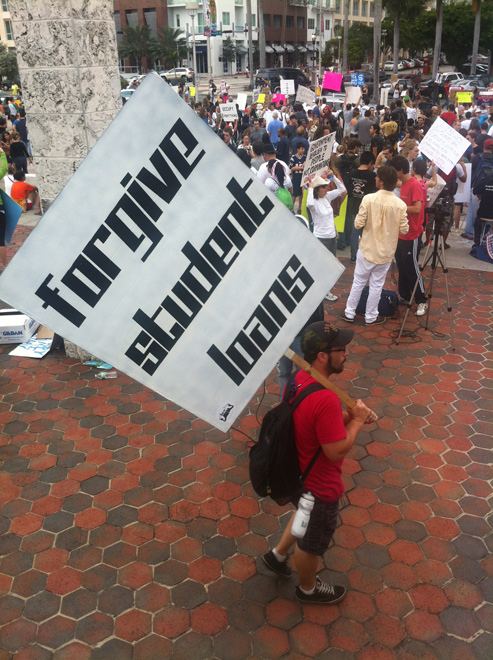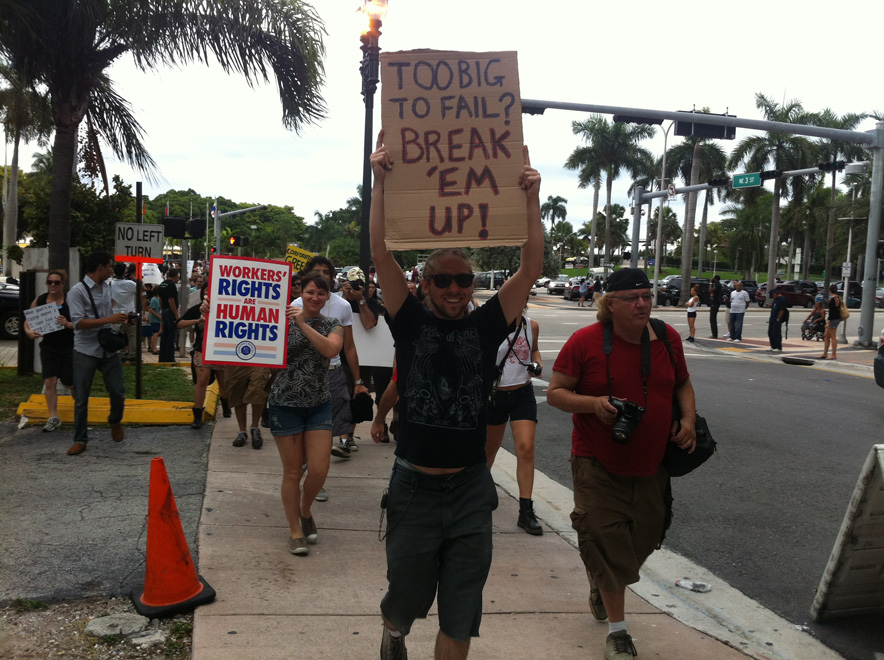 After a few hours, the march to Government Center began. (BTW, I was unprepared, so all these photos and and video are from my crappy old phone.)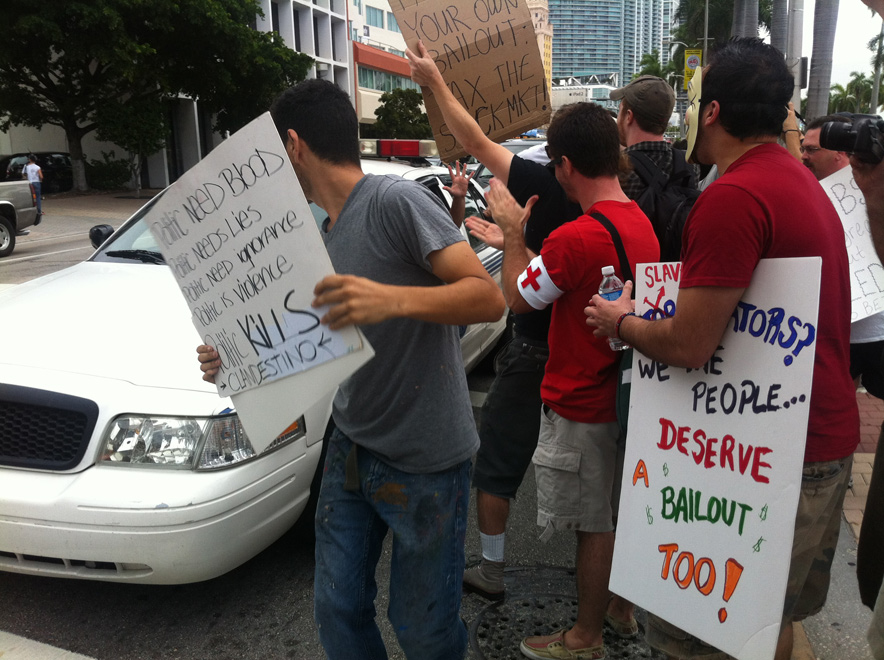 City of Miami Police were exceptionally supported, despite the (unplanned?) march. The protesters (also extremely well behaved, it should be noted) stopped at the crosswalk when the light turned red, and an officer pulled up and handed out water and cardboard for signs, and was generally enthusiastic. Along the rest of the route, officers stopped traffic to allow the marchers through.

At Government Center, there was music, chanting, and a meeting that went into the night, and ended up with a number of protesters camped out at the site. Here's some video I shot:
Some of the better signs: