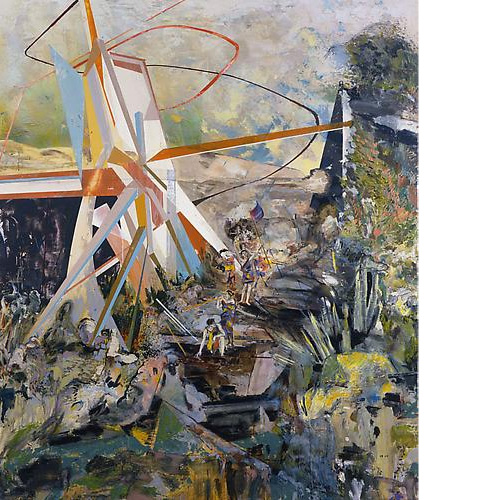 Images from Hernan Bas' show in New York this Summer look spectacular.
Update: Extensive coverage, with lots if images and details. #2: Franklin reviews a retrospective at the Brooklyn Museum. Interesting perspectives from someone who is decidedly not a Bas cheerleader.
Posted: Wednesday April 22, 2009 by Alesh Houdek · Categories: Art · Comment feed: RSS, atom
Comment
alexander    Apr 23, 08:03 AM #  


This is a neat piece of painting. I really like the details.

Hi, I'm Alexander and I happened to surf past your blog. I hope your didn't mind that I commented here. I have to say your blog is unique and I think it is great. I will surely visit again. :)

Have a great day.

Alexander
Alex's World! – www.kakinan.com/alex




Commenting is closed for this article.
« Developments around Florida returning to nature Twitter vortex »