The economic downslump is taking the predictable bite out of real estate development here on South Beach and throughout Dade County. But the construction of a few notable buildings proceeds, and it's encouraging.
Herzog and de Meuron's parking/retail structure at the west end of Lincoln Road Mall. There are a few more levels yet to be added to this, but the spaces between the columns you see are not going to be enclosed. The finished product will look like this. (Only white cars will ever park there.) These are the same folks who may one day yet create the new Miami Art Museum building.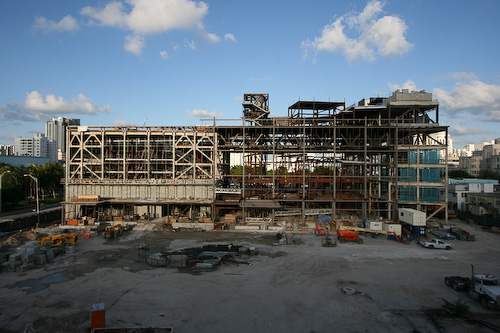 And this is the Frank Gehry building for the New World Symphony, being constructed near the other end of the mall, behind the symphony's current theater. This is the Western elevation, though you can see the blocky internal shapes that will be visible from the outside. The open space in the front of the image presumably will house another parking garage.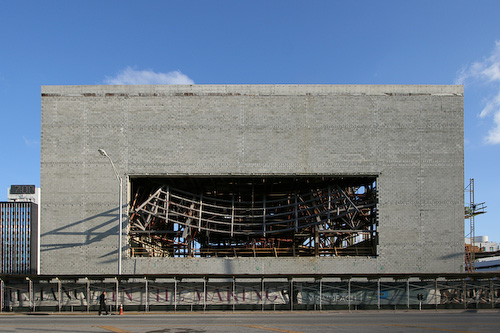 Northern elevation.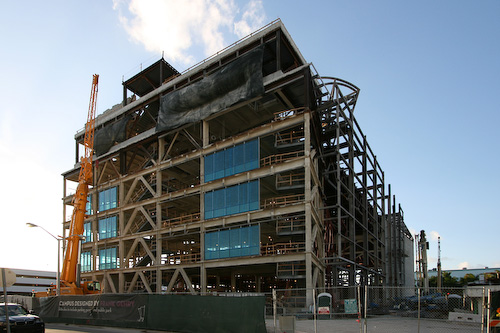 The Southeast facing corner, which roughly corresponds to this rendering (use the boatlike shape at the top to match them up. And yes, the road in the rendering is currently the alleyway running behind Lincoln shops).