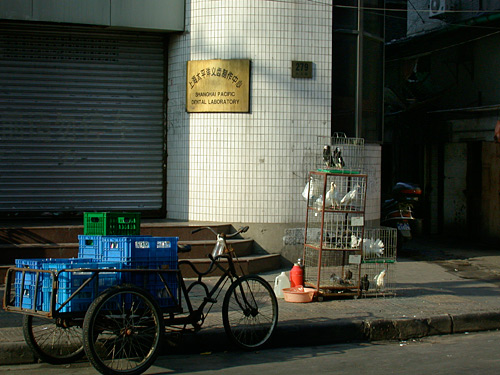 CLICK FOR SLIDESHOW
My friends are leaving Friday for three weeks in Shanghai, and I'm stuck here in Miami. But I thought the occasion called for something, so I'm posting a few pictures from my trip there back in 2004. All these were taken on the first day, August 5. Mostly we were just wandering around the neighborhood adjacent to our hotel. There are some original British colonial buildings (our rundown hotel had once been visited by the likes of Bertrand Russell) mixed in with Russian-era Communist architecture and a dash of the ultra-modern that dominates other parts of the city. But mostly it's just a homey regular Shanghai neighborhood, in a state of constant and frantic flux.
Posted: Tuesday December 9, 2008 by Alesh Houdek · · Comment feed for this post: RSS, atom
Comment
Commenting is closed for this article.