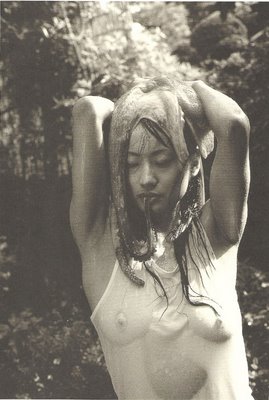 A collection of photos of photos of people … being … with octopuses. Slightly disturbing. Update: This shit obviously runs deeper then I imagined. Just for instance: octopus tote bags on Etsy.
Posted: Monday May 18, 2009 by Alesh Houdek · Categories: Culture · Comment feed: RSS, atom
Comment
Liz    May 19, 04:41 AM #  


Bro, the octopus on the penis was the clear winner or clearly the one out of place.




alesh    May 20, 09:48 AM #  


That was a totally prissy and posed octopus-on-penis shot. You really need at least a five-pounder to do it right . . . right?




R.    May 20, 12:36 PM #  


There's something Tracy Emin-ish about this photo .

& btw, I'll take octopus in my ceviche any day, just never on my privates. Thank you.




Commenting is closed for this article.
« Google Street view tricycle! Wolfram Alpha sense of humor »