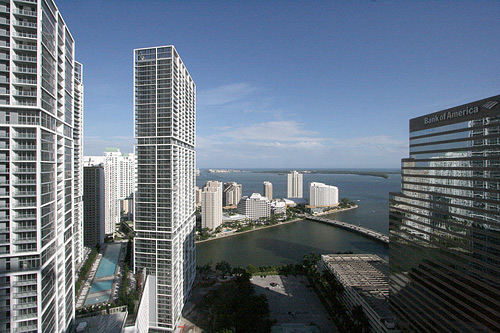 CLICK FOR SLIDESHOW
I tagged along with a friend who was apartment hunting in Midtown, Edgewater, and Brickell this weekend, and I've got photos. You'll see some weird effects of the building boom here, including construction cranes of projects still underway.
Like an abject rookie, I left my camera with all the crappy camera settings from a previous shoot. These photos were saved somewhat in Photoshop, but they have an odd quality, like snapshots from the '80s found in a shoebox. Which may be appropriate in a way. I've got a song for you to listen to while looking at these (opens in a new window) at my Tumblr, if you like yours with a little multimedia.
Posted: Monday November 17, 2008 by Alesh Houdek · · Comment feed for this post: RSS, atom
Comment
Commenting is closed for this article.