What if you're in the market for a non-SLR digital camera? The old standby has been, and continues to be, Canon compacts. My current favorite would be the SD800 IS (for the wide angle lens), but there is a plethora of options. But! On the horizon is a batch of large-sensor, fixed-lens, small-body (and stylish looking) cameras which might be worth waiting a few months for. The one that's out now is the Sigma DP2. This mixed review is worth reading in part because it explains the whole phenomena. But check out leaked pictures of the maybe-upcoming Olympus E-P1. Update: The head-on image of the Olympus disappeared from the page, but here it is: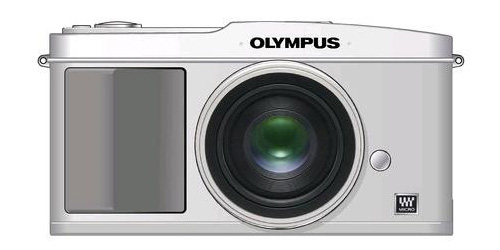 I also feel like I should be throwing in a word for the Panasonic DMC-LX3, but it seems to not be selling much, which is usually a red flag.
Posted: Monday June 8, 2009 by Alesh Houdek · Categories: Photography · Comment feed: RSS, atom
Comment
Commenting is closed for this article.
« David Barringer on the Kindle The new iPhones it are out »