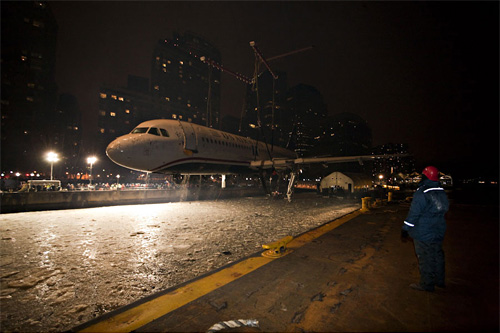 Images of Flight 1549 recovery: Stephen Mallon was hired to photograph the recovery of US Airways Flight 1549, and was subsequently blocked from releasing the images by some asinine legal crap. Anyway, the images are back online, and every single one sings. Truly a spectacular body of work.
Posted: Tuesday April 21, 2009 by Alesh Houdek · Categories: Photography · Comment feed: RSS, atom
Comment
Commenting is closed for this article.
« how you bicycle riding Developments around Florida returning to nature »