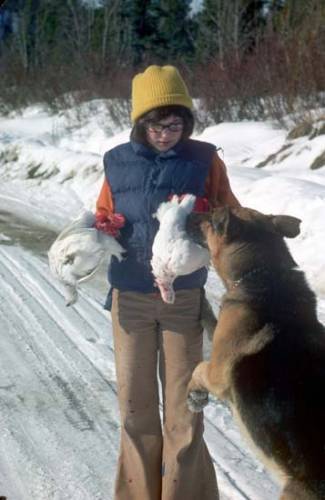 Hey, I happen to like Sarah Palin too. For whatever her level of experience, she has the right attitude, and that's still got to be the most important qualification for a president. And to draw a chess metaphor, her pick as vice presidential running mate is like an even exchange of rooks (or something), since it neutralizes whatever attacks Republicans would have about Barack Obama's lack of experience, while the attacks of the few Democrats who say her experience is substantially lower then Obama's is easily discredited.
Here's what's interesting at this moment in the election process: As the conservative intellectuals line up against her, and as the latest round of criticisms and refutations of the McCain campaign's claims in her favor (a few e.g's: 1. Yes, she was for that "bridge to nowhere," up until it became obvious the Congress would reject it; 2. No, she has not been to Iraq, and has "been to" Ireland, as claimed, in the sense that a plane she never got off stopped there to refuel; 3. as of latest, she will not be cooperating with the troopergate investigation; 4. maybe, this), Bill Bennett, one of the conservative intellectuals still standing in her support, went on the Today Show.
When presented with the latest series series of embarrassments and refutations of the points of experience the McCain campaign has cooked up for Palin, Bennett's response was something like (paraphrasing), "sure, the Republican party intellectuals are turning against her, but most people don't care about this stuff, and her support among average voters is still strong."
We pause now while I confess to a pet peeve. "Begging the question" is a phrase that has gone beyond being abused in casual conversation, and is not being flagrantly abused by people on stages and on the television who ought to know better. I'm not normally a language pedant, but, um, I do not think that expression means what you think it means. "Begs the question," has a specific meaning which is worth preserving. Try "raises the question" next time you want to use the former expression, and I think you'll find yourself much better served. And while you're at it, look up the meaning if you need to, and you'll find yourself interestingly educated.
Anyway. To the extent that there's any sense left in the world, people base their opinions in significant part on information they get from the news. So here's Bill Bennett being asked to respond to the criticisms against Sarah Palin, and his response is (paraphrasing again), "even with all this criticism, people still like her." Dude! Your job is to tell people what they should think, and that's the best you got? Addressing this to a guy who should care, you, sir, are begging the question.
Image: photo of Sarah Palin as a youth, shortly after hunging, with her catch. Talk to me about how she wanted to ban books, but do not tell me she is not cool, America.